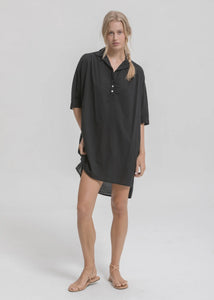 FINAL SALE
The perfect little throw on cotton mini dress.  Wear her her to the beach, to the market, or to a baseball game.  She's up for anything and will be your go-to when you need a "so-comfy-but-I-still-feel-effortlessly-cool" vibe.
Constructed in 100% laundered cotton.
Hand or machine wash. Flat or line dry, or lightly tumble, avoid over drying.