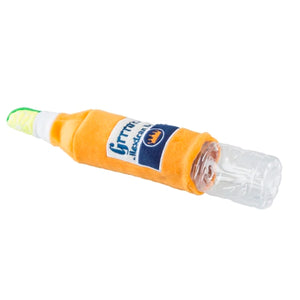 Check out the newest Haute Diggity Dog toy addition to the Muttini Bar Collection!  Our water bottle crackler toys not only crackle, but they also squeak!

You can replace the water bottle as necessary.  Velcro closure at bottom makes it easy to slide old water bottle out and replace with a brand new water bottle.
Water Bottle Crackler toys also feature our durable mesh lining for aggressive chewers.   Water bottle included.